Outer Banks Forever Celebrates National Park Week with Official Launch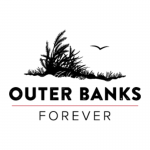 To celebrate National Park Week, (April 20 – 28), the new organization Outer Banks Forever will officially launch as the non-profit partner of the three Outer Banks national parks: Cape Hatteras National Seashore, Fort Raleigh National Historic Site, and Wright Brothers National Memorial.
Outer Banks Forever is a non-profit that will provide project funding, public awareness and volunteer support to the three national parks in the region, focusing on:
Expanding opportunities to get kids into national parks
Preserving unique local history
Advancing science to better understand the national parks
Creating new park experiences
The new friends group will also serve as a partnership hub to engage community groups and individuals who have a vested interest in their Outer Banks national parks. "Our goal is to enhance the services and experiences the parks can provide, while also helping them continue to be responsive to visitor and community needs." said Jessica Green, Executive Director of Outer Banks Forever.
"Outer Banks Forever is the right organization to help the parks protect their unique treasures, tell important stories about America's incredible history, and create exceptional experiences for community members and visitors from around the world." stated National Parks of Eastern N.C. Superintendent, David Hallac.
Residents, visitors, and businesses can celebrate National Park Week and the launch of Outer Banks Forever by:
Sharing memories on social media: Share why you love your OBX national parks using the hashtag #obxforever and follow Outer Banks Forever on Facebook, Twitter, or Instagram.
Ribbon Cutting & After Party – Tuesday, April 23rd: (Contact Jessica Green for details.)

4:00 p.m. ribbon cutting hosted by the Outer Banks Chamber of Commerce
5:30 p.m. after party celebration at Buffalo City Jug Shop
To learn more about Outer Banks Forever and opportunities to get involved, visit www.obxforever.org.