Reminder: NCBBA's last Adopt-A-Highway event of 2022 will be held on November 19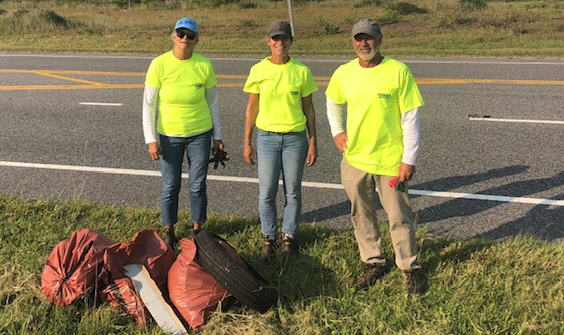 The North Carolina Beach Buggy Association (NCBBA) will have its fourth and season-ending Adopt-A-Highway clean-up for 2022 on Saturday, November 19.
For the Adopt-a-Highway clean-up, volunteers will meet at the ORV Ramp 4 parking lot at 7:30 a.m., where NCBBA members will hand out grabbers, reflection vests, gloves, and garbage bags, and provide a route location assignment.
Trash is picked up along N.C. Highway 12 from the Marc Basnight Bridge to a half mile north of ORV Ramp 2, and then bags are left on the roadside for the NCDOT to pick up after the event.
All volunteers are welcome to join in the Adopt-a-Highway clean-up, including NCBBA members and non-members.
"We are hoping for a big turnout of volunteers," stated Tom Brueckner, NCBBA Director. "It's always a fun and rewarding experience and an opportunity to meet new friends and renew old acquaintances. Director Carol Mowers, our faithful chairperson for [Adopt-a-Highway], will again be in charge of the event. Please kindly email tom.brueckner@ncbba.org or Carol at carol.mowers@ncbba.org to let us know if you can make our November roadside clean-up."
For more information on the NCBBA, visit the organization's website at https://www.ncbba.org/, or their Facebook page at https://www.facebook.com/ncbba.