There's still time adopt a sea turtle nest for the 2023 season; Program ends August 31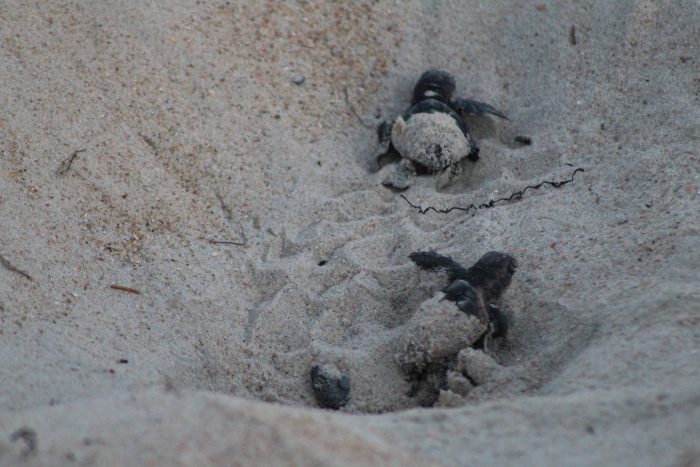 Outer Banks Forever, the local nonprofit partner of the Outer Banks' national parks, recently announced that there is still time to join their annual "Adopt a Sea Turtle Nest" program for 2023, which occurs each year during the summertime sea turtle nesting season.
Roughly 350 sea turtle nests have been recorded within the Cape Hatteras National Seashore (CHNS) so far, which makes 2023 an especially busy season for sea turtles along the Outer Banks.
As a comparison, 2022 was one of the busiest seasons in recorded history, (second only to 2019), with a total of 379 turtle nests recorded within CHNS.
Here's how the Adopt A Sea Turtle Nest program works:
Donate:

Give a

tax-deductible donation of $100 or more

to reserve your 2023 sea turtle nest and support projects that protect and enhance Cape Hatteras National Seashore now and for future generations. 

Get your nest:

You will be assigned an active 2023 nest and will receive an adoption certificate by mail along with initial information about your unique nest including general location and sea turtle species.

Wait to hatch: When your nest hatches, you will receive a personalized update with information our biological technicians collect about your nest, including where it was located and the number of hatchlings that made their way out of your nest.
(Note: If you've already adopted your nest, stay tuned in the next few weeks to receive your nest update including how many sea turtles hatched from your nest.)
The 2023 program ends August 31, and the public can learn more at https://obxforever.org/adoptaseaturtlenest/.
The Adopt a Sea Turtle Nest program is just one of many ongoing projects that are hosted by Outer Banks Forever, and which are designed to enhance and protect the Cape Hatteras National Seashore. For more information on the organization, including its current projects, click here.