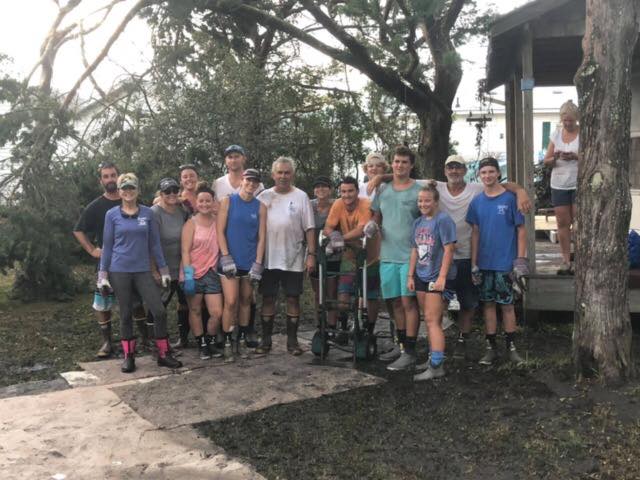 Students from Cape Hatteras Secondary School (CHSS) have been pitching in to help with cleaning and recovery efforts on Hatteras Island, as well as neighboring Ocracoke Island.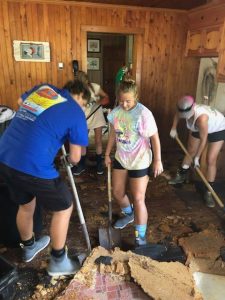 "CHSS is proud of our students!" said a Friday social media update from CHSS. "Our students have been working on Hatteras Island, as well as Ocracoke, to help those impacted by Hurricane Dorian. We love our community and hope that we helped to make a difference in a few lives."
"While the pictures … only represent a few students' efforts, we celebrate all of our students and staff who have worked hard this week."
Cape Hatteras Secondary School suffered significant damage as a large part of the roof flew off, and roughly a third of the building was affected by the storm.
Per a Thursday update from The Outer Banks Voice, Dare County Schools Superintendent John Farrelly noted in a briefing to the Dare County Board of Education on September 10 that the gymnasium and media center in the older portion of the building took the brunt of the damage. The school's athletic fields were also destroyed, the new press box was leveled, and there were major problems with the concession stand area.
The superintendent also pointed out in the briefing that Principal Beth Rooks has a plan is in place to utilize the remaining two-thirds of the building while repairs and reconstruction continue.
A decision will be made as soon as possible to determine if Cape Hatteras Secondary School will resume a regular schedule on Monday, September 16.
The Cape Hatteras Elementary School opened to students on Wednesday, September 11.