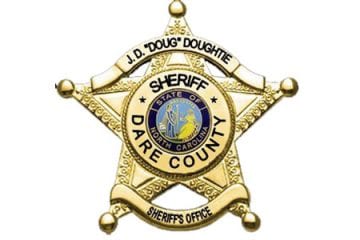 The Dare County Sheriff's office says that while it is pursuing charges against the student alleged to have posted a social media threat that led to a school lockdown on Dec. 16, it is still looking for the person responsible for a bomb threat that closed three schools on Dec. 18.
The Dec. 16 threat led to a brief lockdown of First Flight High School, First Flight Middle School and First Flight Elementary School. According to an explanation from Dare Schools Superintendent John Farrelly, the post raised the threat of a possible shooting at the high school.
Two days later, on Dec. 18, all three First Flight Schools were closed for the day after another social media threat, this one a bomb scare, that led to a police search of the school properties.
During several statements made during the course of those two turbulent days, Farrelly expressed his wish that the perpetrators of the threats "be charged to the fullest extent of the law."
In a Jan. 3 interview with the Voice, Captain Kevin Duprey of the Dare County Sheriff's Office said the individual associated with the lockdown incident is being charged with "communicating threats to another person" and will be treated as a juvenile by the legal system.
As for the person responsible for the bomb threat, Duprey explained that, "There's nothing new that we've been able to uncover yet" in the investigation to find that individual. "There's ways to cover who you are…on social media." The investigation, he added, is still ongoing.
The Dare County Sheriff's Department also announced a drug-related arrest on Jan. 3. One day earlier, on Jan. 2, Dare County Sheriff's Office Deputies in the A-District conducted a traffic stop near West Eckner Street and Putter Lane in Kitty Hawk, NC. During the traffic stop, amounts of cocaine and marijuana were located.
Triston Geer Blakely, a 23-year-old male from the 4600 Block of Sea Scape Drive, in Kitty Hawk was arrested and charged with possession of cocaine and possession of marijuana. He was released on a $2,500 secured bond.