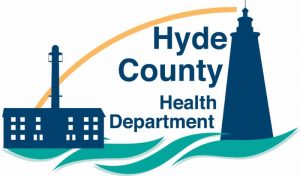 The Hyde County Health Dept. released the following COVID-19 update for Tuesday, October 6, which details the county's most recent active cases, testing efforts, and additional community information.
Yesterday, October 5, 2020, Hyde County Health Department reported a total COVID-19 case count of 145, 17 active cases, 123 recovered cases, and 5 deaths.
The sharp rise in active cases are attributed to an outbreak in a local correctional facility. Proper measures are being taken by the correctional facility to mitigate the virus. The local nursing home outbreak status is nearing completion, which simply means this facility will have reached 28 days of no COVID-19 cases.
The Health Department continues to offer testing to anyone who suspects they are sick with COVID-19 or has been in contact with someone who has the virus. We also test those who request testing even without symptoms. There are no out of pocket fees to individuals, but we do ask if you have insurance, Medicaid, or Medicare, you bring your card with you for testing. We also ask that you call for an appointment as we do not see walk in clients.
Drive through testing opportunities have been provided to the mainland with low participation rates. In order that we test as many people as possible and give Hyde citizens chances to test closer to home or work, it is important that citizens take advantage of these opportunities.
As always, the Hyde County Health Department remains available to the public to answer questions and provide education. We can be reached at 252-926-4399 Monday through Friday between the hours of 8:00 a.m. and 5:00 p.m. For 24/7 on-call services, dial 1-866-462-3821, the Coronavirus Hotline.