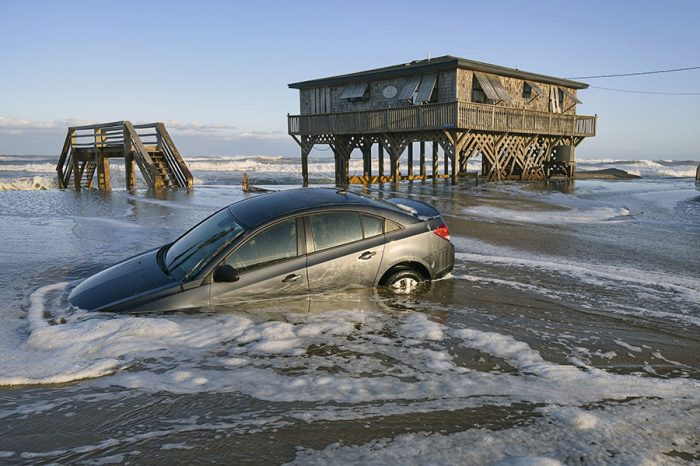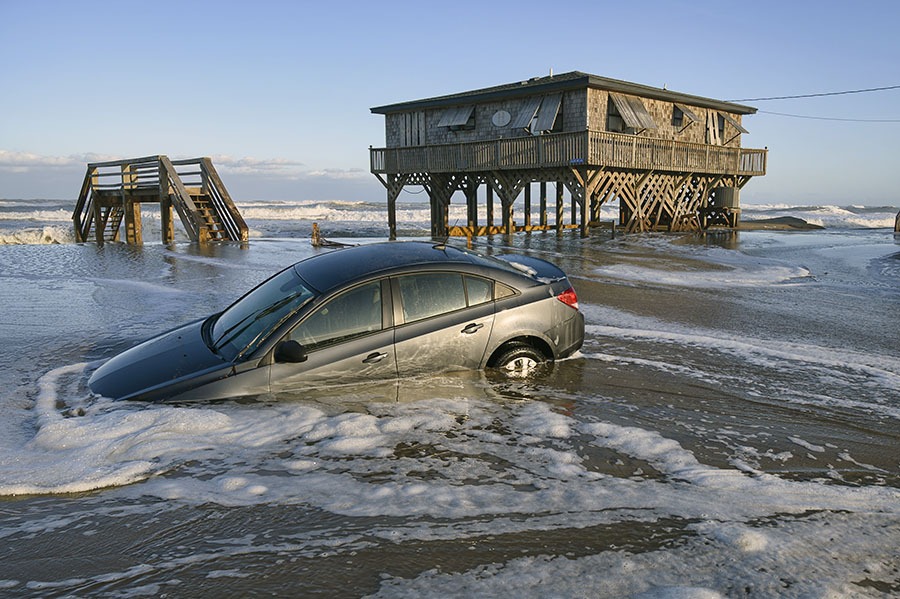 3:15 p.m. UPDATE: In a brief Saturday afternoon update, the North Carolina Department of Transportation (NCDOT) stated that they are making progress between the Oregon Inlet Bridge and Rodanthe where N.C. Highway 12 still remains closed as of 3:20 p.m. "We are CAUTIOUSLY OPTIMISTIC that we may be able to open the road briefly before the next high tide. Please be patient," stated the NCDOT.
11:00 a.m. UPDATE: NCDOT reported on Saturday that the morning high tide has caused more dune breaches and deposited more water and sand on areas between Oregon Inlet and Rodanthe. That section of highway remains CLOSED until further notice. As soon as conditions are safe, NCDOT crews will begin working to clear the road, but at this point, there is no guarantee that NCDOT will be able to open the road before the next high tide cycle tonight at approximately 8:30 p.m.
NCDOT reported on Friday night that they were unable to reopen N.C. Highway 12 before another dune breach occurred with Friday evening's high tide, however, they were working to reopen the roadway from the Oregon Inlet Bridge to Rodanthe by Saturday afternoon.
Scattered power outages were also reported throughout the island as of Saturday morning,  starting at 2:30 a.m. Cape Hatteras Electric Cooperative stated that the outages were due to salt contamination of the system after days of northeast winds, and that crews were continuing to work to address the problem.
"The Nags Head Fire Department is on the way to spray the salt off of the switch we are having issues with just south of Oregon Inlet," stated CHEC in an online update. "In the meantime, we are working to bring up the Buxton generation plant to provide some temporary power."
Friday night's high tide brought some of the highest water levels of the storm, and oceanside flooding was reported in north Hatteras, north Buxton, Avon, Rodanthe and Pea Island. Additional oceanside overwash is probable with Saturday's high tides, which are at approximately 8:00 a.m. and 8:00 p.m.
Conditions will start to improve throughout the weekend as the storm, which was upgraded to Subtropical Storm Melissa on Friday, moves away from the New England coast. As of Saturday morning, Melissa was located well offshore of the mid-Atlantic coastline, although the storm will continue to produce rough surf, large swells and elevated water levels for our area through the weekend.
The Island Free Press will continue to post updates on road closures and conditions as soon as they are available.