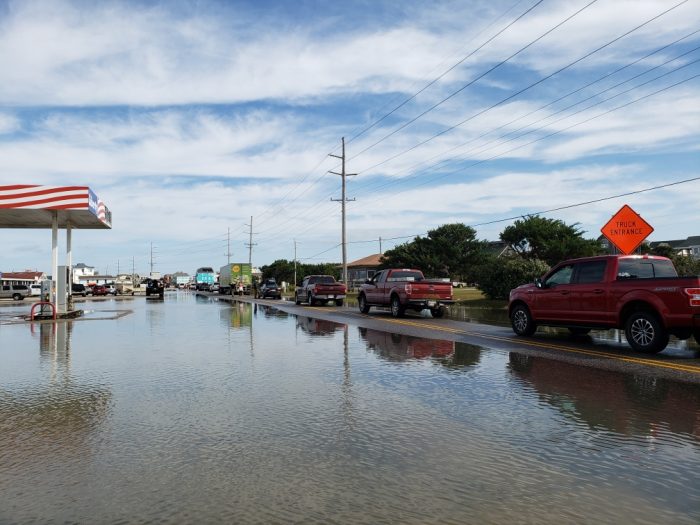 UPDATE: As of 11:30 a.m., the North Carolina Ferry System is reporting that the 7:00 p.m. ferry from Ocracoke to Swan Quarter is full. Please DO NOT come to the Hatteras Terminal at 4:30 unless you already have a reservation for the 7 p.m. ferry from Ocracoke to Swan Quarter.
As expected, this morning's high tide caused by Subtropical Storm Melissa has caused more dune breaches and deposited more water and sand on areas between the Basnight Bridge (Oregon Inlet) and Rodanthe. That section of highway remains CLOSED until further notice. As soon as conditions are safe, NCDOT crews will begin working to clear the road, but at this point there is no guarantee NCDOT will be able to open the road before the next high tide cycle tonight.  As of 11 a.m., northbound traffic was backed up to the town of Waves.
As the storm moves away, NCDOT are hoping for improving conditions Sunday and Monday.  The Island Free Press will provide updates on road conditions as soon as new information becomes available.