Sailing vessel grounds in Avon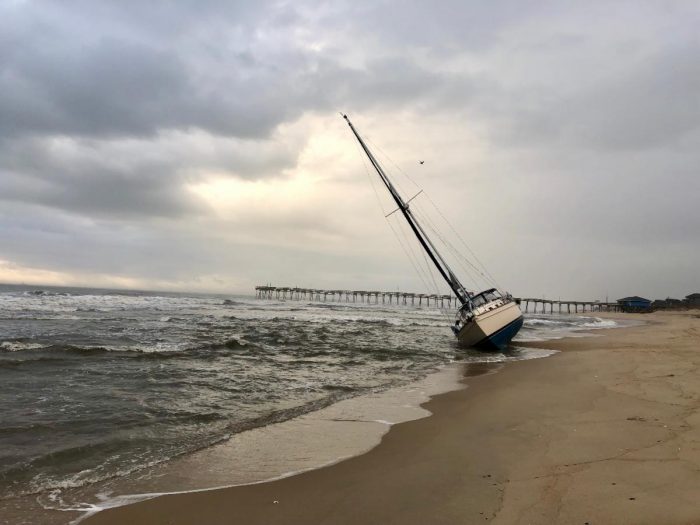 Early on Saturday morning, December 11, a 37-foot sailing vessel named the Alhambra safely grounded just north of the Avon Fishing Pier.
The National Park Service is working with the U.S. Coast Guard and the vessel's owner to remove any hazardous substances, and have the boat removed from the beach. The vessel had one sailor on board, who was not injured during the incident. The Hatteras Island Rescue Squad responded to the 3:00 a.m. call, and assisted the owner onto the shore, before helping him find motel accommodations.
This is the second vessel to be grounded along Hatteras Island in the past several weeks, as on November 28, a commercial fishing vessel also ran aground along the Cape Hatteras National Seashore, near ORV Ramp 48 in Frisco.
On December 7, U.S. Coast Guard personnel also had to assist four fishermen from a disabled fishing vessel, the Bald Eagle II, off the coast of Duck, and work continues to remove the disabled vessel from the northern Outer Banks shoreline.