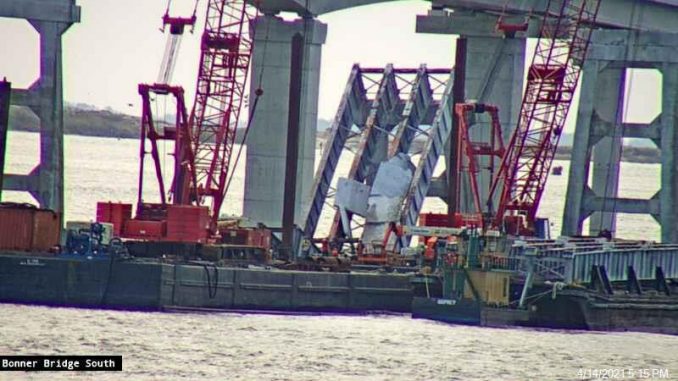 One of the last remaining sections of the Herbert C. Bonner Bridge over Oregon Inlet collapsed on Wednesday.
Emergency responders were called to Oregon Inlet just before 5 p.m. One of the two remaining sections of the navigation span in the middle of the inlet appeared to have collapsed.
At least one person has been reported hurt by Dare County EMS on radio traffic. Other details about the incident were not yet available.
This is a developing story, stay tuned for updates.