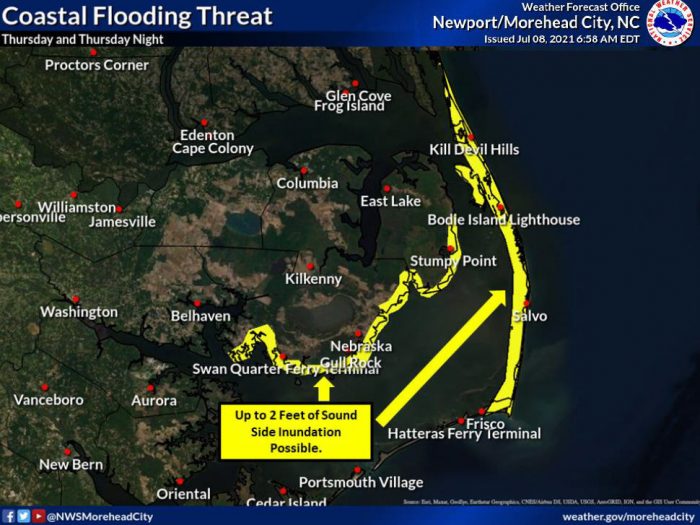 Tropical Storm Elsa is expected to cross North Carolina on Thursday, bringing heavy rains, gusty winds, dangerous surf conditions, and the potential for soundside flooding, per a recent update from the National Weather Service Newport / Morehead City office.
A Tropical Storm Warning is now in effect for the Outer Banks. A warning means that tropical storm conditions are expected within the next 48 hours.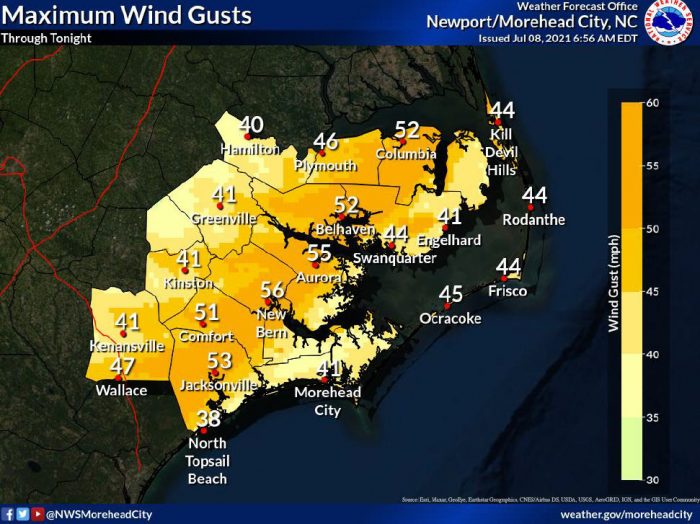 Maximum wind gusts of 45-55 mph are possible with this system through Thursday night. The strong winds may lead to minor water level rises up to two feet above ground for soundside portions of the Outer Banks through Thursday night, and mainly north of Hatteras.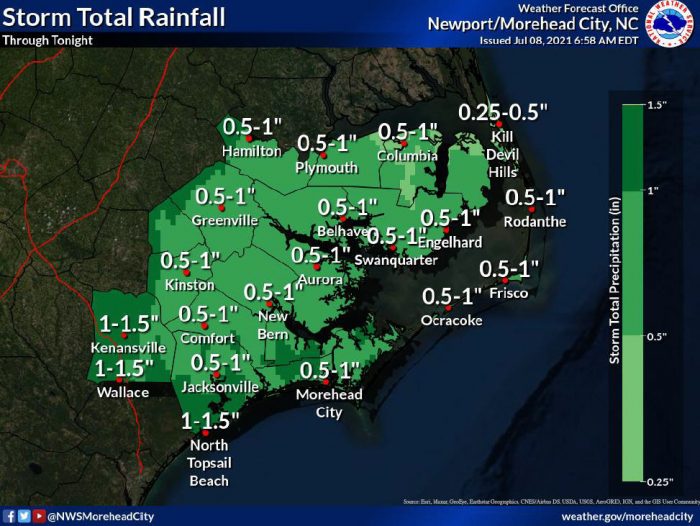 Rainfall amounts will range from .5 to 1 inches, with locally higher amounts possible. Localized flash flooding is possible, and especially in low-lying areas. Isolated tornadoes are also possible throughout the day on Thursday.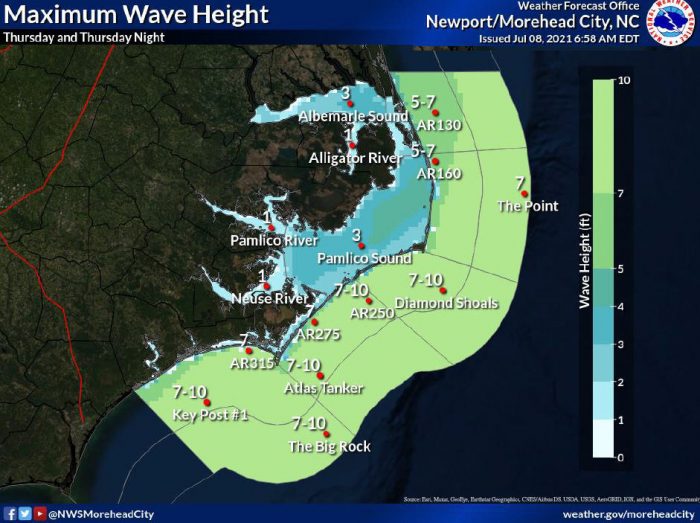 A high rip current risk due to strong winds combined with increasing swell energy is also forecast for Thursday, and the dangerous surf conditions could linger into Friday as well. Maximum waves of 6 to 10 feet will cause dangerous conditions for mariners that could also stretch into Friday.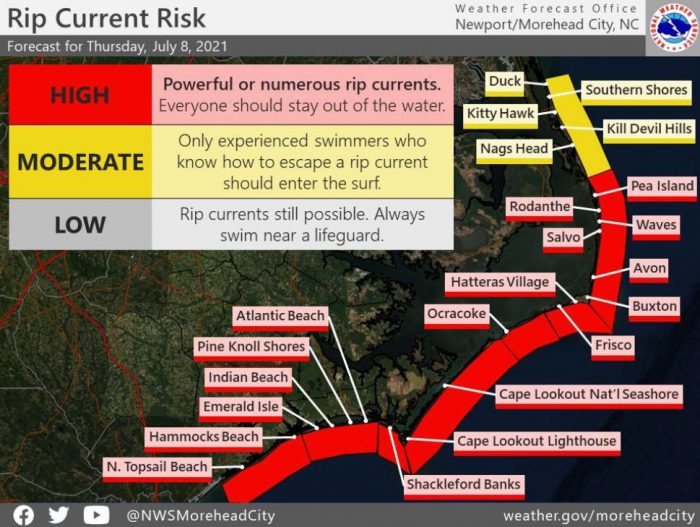 Residents and visitors are advised to make preparations as soon as possible.
Properly secure all outdoor furnishings, including trash cans and any loose items.
Be ready to protect all property, including motor vehicles from possible storm surge of 1-2 feet of water above ground in low-lying areas.
As winds and rain increase, minimize travel. If you must go out, do not drive on flooded roads.
If you lose power or other utilities, do not call 911. Use customer service numbers to report power outages.  Dominion Power: 1-866-366-4357, Tideland:  1-800-882-1001. Cape Hatteras:  1-866-511-9862.
Provide shelter for pets.
For up-to-date weather information, visit the National Weather Service at Newport/Morehead City at www.weather.gov/mhx.
To register to receive emergency notifications from Dare County Emergency Management, visit  www.OBXAlerts.com.  Those that sign up can choose delivery methods to include email, phone call and text messages.  For those that only want to receive alerts from Dare County Emergency Management as text messages, you can opt-in by texting DareEmergencyAlerts to 77295.
For more information on preparedness actions you can take to protect yourself and your property during storms this hurricane season, visit www.DareNC.com/Hurricanes.