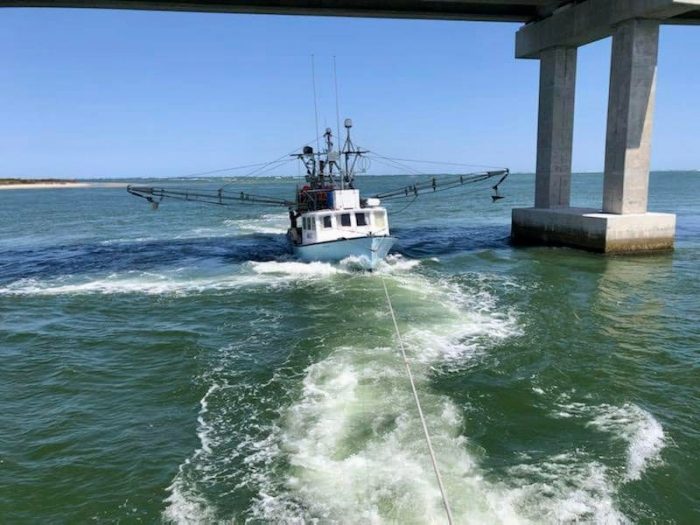 At 11:37 a.m. on Friday, April 29, the U.S. Station Oregon Inlet watchstander received a report of a 40 ft. vessel with three persons on board that had lost steering outside of the Oregon Inlet Bar.
Shortly thereafter, the M/V Bobalou discovered that they were flooding, which was likely due to a grounding that occurred while transiting across the bar.
At 11:55 a.m., CG 47291 got underway to respond to the incident. After arriving on scene, the crew of the 47291 passed over a dewatering pump and placed the Bobalou into a stern tow, and proceeded to tow the Bobalou to Wanchese Harbor.
The 47291 and the Bobalou arrived at the harbor at 3:00 p.m., and the 47291 returned to Station Oregon Inlet at around 4:00 p.m.
"Congratulations to another of our newly qualified coxswains, BM3 Johnson, on the successful completion of her first search and rescue case," stated Station Oregon Inlet in an online update.
"It is imperative that all mariners planning to transit the Oregon Inlet Bar remain aware of the latest Army Corps of Engineers hydrographic surveys. These surveys provide information on shoaling and have recommended waypoints for transiting the bar safely. The surveys can be found at https://www.saw.usace.army.mil/Missions/Navigation/Hydrographic-Surveys/Manteo-Oregon-Inlet/."
Additional information can also be found in the Local Notice to Mariners, or by contacting Coast Guard Station Oregon Inlet.