Airbnbs in rural N.C. counties rake in $370 million in 2022; Dare County tops at $71.4 million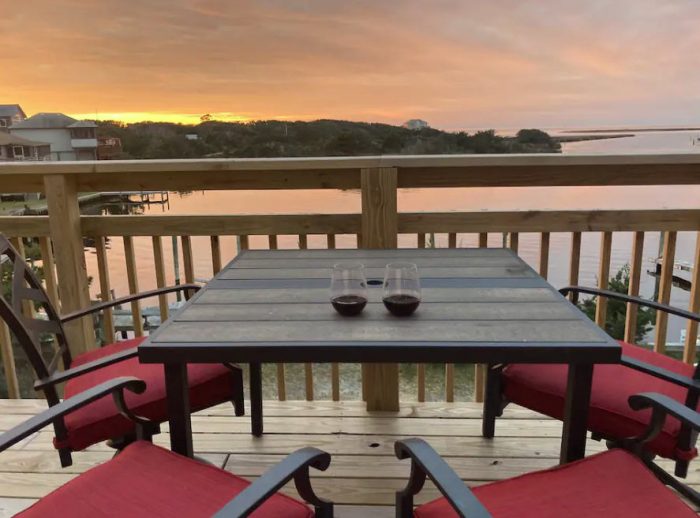 From Wobx.com
A new report from Airbnb shows hosts for the online short-term rental marketplace in North Carolina's rural counties brought in more than $370 million in 2022, and income to hosts in Dare County topped the list last year.
The statewide total was a more than 350 percent increase compared to pre-pandemic travel in 2019 for the 78 counties classified as rural by the N.C. Rural Center, according to a news release.
Dare County hosts earned $71,444,000 in 2022, followed by Watauga County at $36,133,000; Brunswick $34,603,000; Carteret $21,316,000; and Haywood $19,798,000.
Across the other Greater Outer Banks counties, Currituck hosts brought in $11,452,000 (2nd in region, 11th statewide); Hyde generated $999,000 (38th statewide); Pasquotank $702,000; Chowan $684,000; Hertford Co. $312,000; Perquimans $308,000; Tyrrell $169,000; Bertie $71,000; Washington $66,000; Gates $58,000; and Camden $51,000.
Total occupancy tax generated in Dare County by short-term rentals not through a property management company, which includes Airbnb, VRBO and the like, totaled $139,760,159 in 2022.
Exact totals from Airbnb is considered proprietary information, but a rough estimate using Dare County's six percent occupancy tax rate would show $4,286,640 in occupancy tax paid by Airbnb last year.
In Currituck County, the estimated occupancy tax generated by Airbnb properties in 2022 would be $687,120. For Hyde County, which has a five percent rate, the estimated revenue is $49,500.
Other data from Airbnb showed new hosts in North Carolina's rural counties collectively earned over $5 million last year, while the typical rural host earned over $14,000.
Nearly 35 percent of hosts in rural counties are women, while female hosts across the U.S. earned more than $7 billion in 2022. Nearly 30 percent of Airbnb hosts in rural North Carolina were over the age of 60.
With millions of workers and their families embracing the opportunity to live and work anywhere, allowing them to spread out to thousands of towns and cities where they are staying for weeks, months or even longer, Airbnb says rural communities have significant opportunities to benefit from the visitor economy.
Airbnb has also partnered with Visit North Carolina for the Dream Big in Small Town NC campaign.
The campaign, funded by the General Assembly as part of North Carolina's Rural Tourism Recovery Pilot Program, is led by Visit North Carolina and Airbnb, in coordination with the North Carolina Department of Commerce, to support the state's post-pandemic recovery and the many unique local shops, restaurants and communities who rely on the local tourism industry.
The collaborative campaign aims to promote travel to 16 rural counties in three distinct regions designated as the Scenic Mountains, the Northeast Lakes & Rivers, and the Inner Banks.
More information about Airbnb's Host programs can be found at https://www.airbnb.com/host/homes.