Hatteras Island Real Estate: The changing landscape of real estate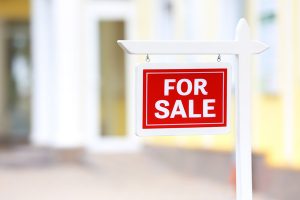 The real estate market on Hatteras Island this year reminds me of Dorothy's famous line in The Wizard of Oz – "Toto, I don't think we are in Kansas anymore!" In this article, I would like to share some facts and some anecdotal observations about what we are seeing and what some of the emerging trends in real estate might look like.
First, some hard facts:
The week before Dare County reopened to visitors on May 16th, there were 26 residential properties under contract to be sold. On September 11th, that number had risen to 133 – an increase of 411 percent. The market has not just recovered; it has exploded!
In January, there were 287 homes for sale. Today, there are 173 available for purchase – a decrease of almost 40 percent, potentially foreshadowing a shortage of properties in the not too distant future, especially in price ranges below $500,000.
In the rental market, there are reports that some companies are 100 percent booked through October. It is difficult to distinguish the level of activity after Labor Day from what we were seeing during the traditionally busy summer months.
The National Park Service recently reported that July visitation to the Cape Hatteras National Seashore was the highest in the past 17 years.
Similar patterns are being seen throughout the Outer Banks and across the country as well.
It is relatively easy to record and to report the statistical data. The real challenge is to figure out what is causing the results that are being seen. Here are some thoughts and explanations from a variety of sources.
The Outer Banks of North Carolina was ranked by a May article in Forbes magazine as the "most resilient travel destination during the [COVID-19] lockdown. The Outer Banks are among those travel destinations that offer everything…"
People are seeking a safe haven from the COVID-19 virus and the unsettling events that are being seen in cities across the country. The Outer Banks in general, and Hatteras Island in particular, are viewed as great places with a fantastic natural environment for families to self-quarantine during the pandemic.
With so many employees now working remotely from home and some schools only offering classes online, people are no longer tied to a specific location in order to meet their work/school related responsibilities.
With personal safety concerns being paramount, many families are avoiding airplanes, elevators, hotels, motels, and major cities in favor of rental homes in more remote locations surrounded by nature where they can more carefully control the surroundings within which they are living.
Very low interest rates, some below 3.0 percent on a 30-year fixed-rate loans, are acting as a stimulus to vacation home as well as primary residence purchases. Some shorter-term loans are reported to feature interest rates in the 2.0 percent range.
I think there is an inclination for us to believe that what is happening now will continue for a long time into the future. However, that is rarely the case. So, what are some of the things that could change the trajectory of current market conditions?  Consider these events and possibilities:
Interest rates move upward from their presently low levels, making properties less affordable.
A shortage of properties develops as a result of strong sales activity, especially in some price ranges.
The island is impacted by a severe storm that causes extensive damage and perhaps limited access to the island.
The results of the presidential election. (Sorry, I am not going to touch this one!)
If I were to combine all of these statistics and observations into a few sentences, they might end up looking something like this – "A lot of families have vacationed on Hatteras Island over the years, creating dreams of one day owning a place of their own at the beach. With the concerns associated with the COVID-19 virus, the dislocations created by governmental mandates, and the prevalence of working at home and learning in online classrooms, the dream of buying an island home has become a feasible reality facilitated by very low interest rates. The result has been the surge in buyer demand that we have seen over the past four months."
As you can see, there are a lot of moving parts to the environment within which we find ourselves. The one thing which seems to be clear is that if you have given some thought to buying or selling property on Hatteras Island, now is the time to take action.
——————————————————————————————————————-
Questions and comments may be sent to Tom Hranicka at PO Box 280, Avon, NC 27915 or by email to hranicka@hatterasisland.com
Copyright © 2020 Tom & Louise Hranicka.  All rights reserved.