Island Real Estate: Hatteras Island home sales and trends for October 2022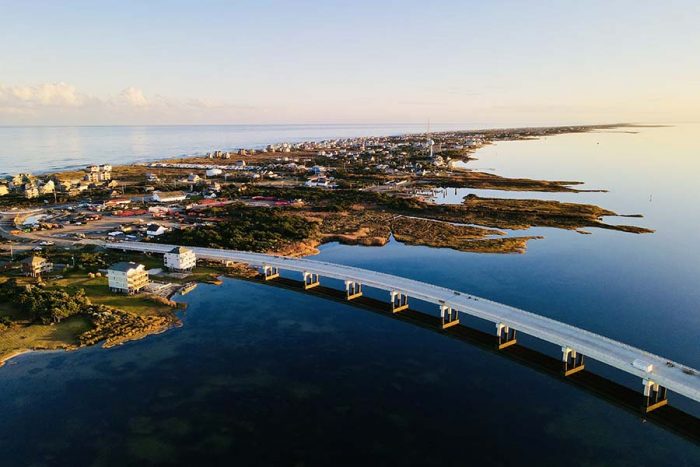 Another month, another rise in mortgage rates. Currently, on Mortgage News Daily, the surveyed mortgage rate is up to 7.29%. That number was 3.59% in January of this year – it has more than doubled and more Federal Reserve rate hikes are forecast for the rest of this year which will likely result in even higher mortgage rates.
But while the buying power of house hunters has diminished over 2022, home prices are still holding strong on the Outer Banks. I tell clients all the time that we aren't like other areas in the US – we don't have the ability to build new suburbs and subdivisions to satiate demand for housing. Geographic expansion is not an option for us! So without that influx of new construction, our inventory has remained low which has kept upward pressure on prices the past few months. We have less than half of the real estate inventory that we had in 2019 according to the September Outer Banks Association of Realtors statistical report.
Inventory
We actually have less total inventory than we did a year ago (6% less). Homeowners may not want to sell their properties when they are locked in at a 3% mortgage rate, only to go house hunting for a new one in a 7%+ environment.
Residential Sales Prices
The median sales price is up substantially year over year, 20% higher in the entire MLS. Up from $495,000 in September 2021 to $595,000 in September 2022.
Hatteras Island Stats
Homes are spending around half the time on the market vs 2021. Median home prices are up 19% on Hatteras Island, basically the same as the overall Outer Banks trend. You can see that sales volume is down, but this is a reflection of low inventory and the mortgage rate environment. Look at the increase in median sales prices over the last three years – up, up, up!
It might be a good time to point out that many lenders and finance folks I speak to are expecting two more rate hikes from the Federal Reserve this year, then a pause or "pivot" early 2023 when they start lowering rates.
If you feel like you missed out on low interest rates, you may have another window of opportunity next summer. But if inventory remains suppressed like this, you will have a lot of competition for the handful of OBX beach homes that are available. If you see something hit the market that you love, it's might be a good idea to secure it if you can afford to, and refinance when rates drop down from current levels. It's entirely possible that rates go up even more in 2023 and the consensus sentiment is wrong, but buy+refi is something to think about.
If you would like to see the entire report you can view it every month on the OBAR website:
https://www.outerbanksrealtors.com/market-data/
Thanks for reading and have a safe and happy Halloween!

About the Author: Stephen Smith is an Outer Banks realtor with Coldwell Banker Seaside Realty. He was recognized in 2021 as one of the top 10% of Coldwell Banker agents worldwide. He has lived on the Outer Banks for nearly 20 years, and met his lovely wife on Hatteras Island. They currently reside in Nags Head with their daughter, but Hatteras Island is still home in many ways. For questions on the Hatteras or greater OBX real estate market, you can contact Stephen directly at stephen@cbseaside.com or 252-216-9230. His website is https://www.stephensmithobx.com or you can receive his weekly newsletter by signing up at https://mailchi.mp/43cd4a4bf1a6/obxnewsletter.