Island Real Estate: Highlights from the February 2023 OBAR Statistical Report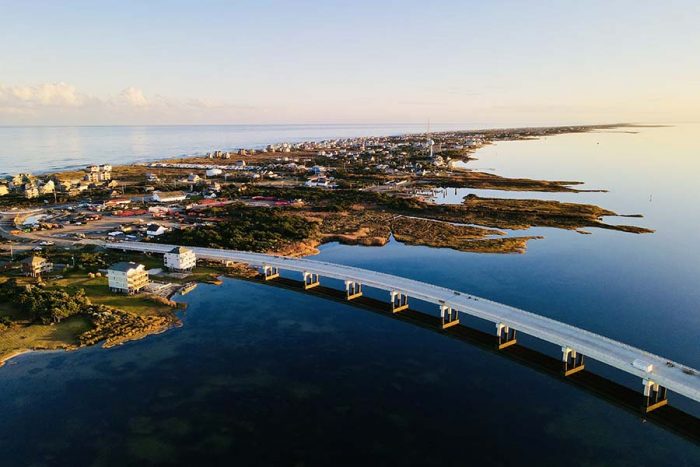 Are you a buyer looking for some good news in this rapidly changing real estate market? The February Outer Banks Association of Realtors (OBAR) statistical report has one very interesting stat for Hatteras Island in 2023. Median sale prices so far YTD are down 17%. This comes with some caveats, however, as it reflects a very limited number of closings. But there have been quite a few sales this year where the final price was $400k or less.
Median Sales Prices Are Down
In areas like Kitty Hawk and Kill Devil Hills, home prices are up YTD but it's important to remember that we are dealing with a very small sample size so far in completed sales. In two months there were a total of 35 sales on all of Hatteras Island.
Sales Volume Has Slowed Significantly
This graphic is for all OBX areas, but you can see that home sales are less than half of what they were in 2021 when we had more inventory.
On Hatteras Island specifically, total sales transactions in 2023 YTD are exactly half of what they were in 2022 YTD. Homeowners who are locked in with a 3% mortgage and paid 2020 prices aren't motivated to list and sell, only to face a 6.5% rate environment when they go to buy the next one at today's prices. This has kept inventory suppressed, with no signs of significant improvement until mortgage rates come down. But once rates drop, there will be more competition for a lower inventory level, and home prices could start feeling upward pressure again.
Inventory Still a Fraction of Normal Levels
In February 2020, there were 1,324 residential properties for sale on the Outer Banks. In February 2023, there were 372 properties for sale. We are inching closer to normal inventory levels and certainly doing better than we were last year. But inventory is still down almost 72% compared to three years ago.
Hatteras Island Stats of Interest-
There were 20 residential property sales on Hatteras Island from 2/1/23 – 2/28/23.
6 sales were condos
13 sales were single-family homes
The median days on market was 56 days
The median sales price was $435,500
9 of the 20 sales were for $400,000 or less
If you would like to see the entire report you can view it every month on the OBAR website:
https://www.outerbanksrealtors.com/market-data/
Thanks for reading!

About the Author: Stephen Smith is an Outer Banks realtor with Real Broker, LLC. He was nationally recognized as an award-winning agent in 2021 and 2022 at his previous firm. He has lived on the Outer Banks for nearly 20 years, and met his lovely wife on Hatteras Island. They currently reside in Nags Head with their daughter, but Hatteras Island is still home in many ways. For questions on the Hatteras or greater OBX real estate market, you can contact Stephen directly at stephensmithobx@gmail.com or 252-216-9230. His website is https://www.stephensmithobx.com or you can receive his weekly newsletter by signing up at https://mailchi.mp/43cd4a4bf1a6/obxnewsletter.