Outer Banks homeowner insurance policy rates going up 9.9 percent next June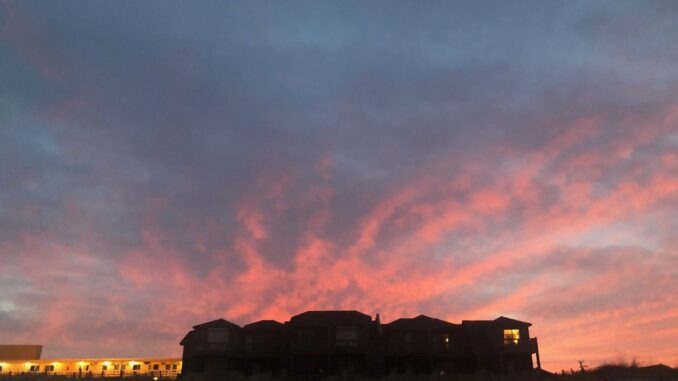 Homeowners insurance rates on the Outer Banks and in northeastern North Carolina will be going up by 9.9 percent on new and renewed polices starting in June 2022, while the insurance industry has agreed to not submit any new requests until at least 2024.
State Insurance Commissioner Mike Causey announced on November 23 the N.C. Department of Insurance had reached a settlement with the N.C. Rate Bureau, which represents insurance companies writing policies in North Carolina, on their request to raise rates by a statewide average of 24.5 percent.
A hearing on the request scheduled for Jan. 3, 2022, has been cancelled.
The settlement places a 9.9 percent increase on 16 insurance territories of North Carolina, including all coastal sections and the state's largest urban counties. The rest of the territories will see a 5.9 percent increase.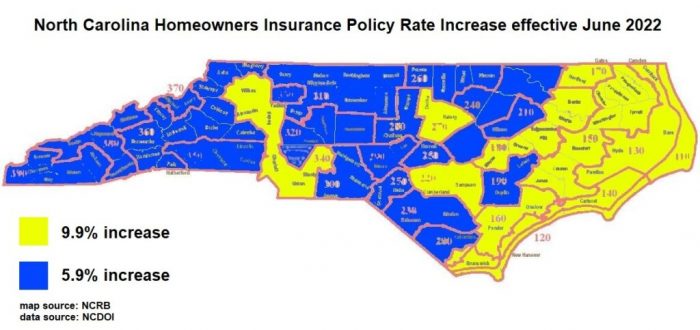 Homeowners insurance is for residents of properties they own, as well as tenants and condominiums. Dwelling policies are offered to non-owner-occupied residences including rental properties, investment properties and other properties that are not occupied full time by the property owner.
"I am happy to announce that North Carolina homeowners will save over $751 million in premium payments compared to what the NCRB had requested," Commissioner Causey said.  "I am also glad the Department of Insurance has avoided a lengthy administrative legal battle which could have cost consumers time and money."
The increase will take effect on new and renewed policies beginning on or after June 1, 2022.  As part of the agreement, the Rate Bureau will not seek another homeowners rate increase until 2024 at the earliest, meaning this rate change will be in effect until at least 2024.
A public comment forum was held both in person and online in December 2020, with NCDOI receiving more than 6,500 emailed comments on the proposed homeowners rate increase.
North Carolina Homeowners Alliance members from across the state urged Causey to reject the latest proposal that was submitted by the Rate Bureau in November 2020.
"The system in North Carolina puts tremendous power in the hands of the insurance industry and the insurance commissioner. Consumers' pressure made an overall impact on the final result," the Homeowners Alliance said in a statement issued Monday.
The last NCRB homeowners' rate filing was in December 2018 for a statewide average increase of 17.4 percent, and was negotiated down to an average hike of four percent.
A request made in the fall of 2020 to raise dwelling policies is still pending, also with a statewide average increase of 25 percent. A hearing on that request is currently scheduled for Jan. 18, 2022.