Island Fishing: Late spring fishing starts to heat up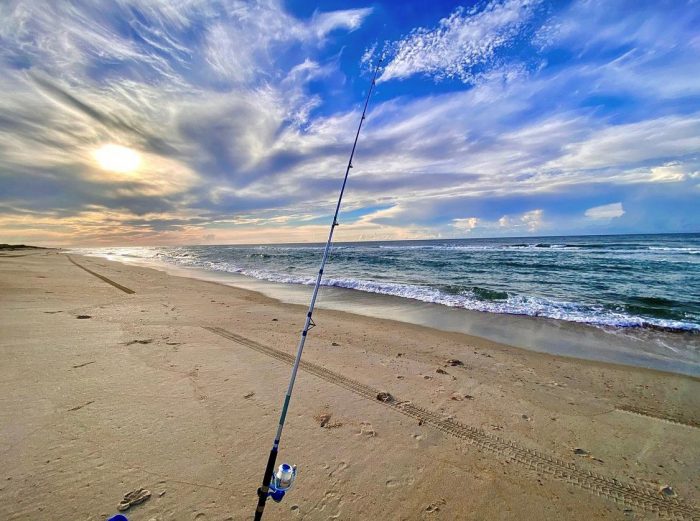 It's been a challenging spring for fishing this year, with anglers fighting high winds and other temperamental weather days over the last few months, but we finally seem to be getting an improvement in conditions as we move into warmer weather.
While this week's weather forecast doesn't hold much promise, we have seen more fishable days lately and, on those days, fishing has been red hot.
Last week, the Hatteras Village Offshore Open brought in boats from up and down the coast, along with many local participants, and this year's event did not disappoint. Blue Marlin catches were plentiful, and we watched as tournament teams all gave each other a run for their money. Despite the end of the tournament, we are still seeing blue marlin releases continue for offshore boats, although the main offshore catch right now seems to be dolphin, with a mix of gaffers and bailers making their presence known. The wahoo catch is also good offshore, along with various bottom fish, such as tilefish, triggerfish, and grouper.
Inshore and in the surf, we're seeing good catches of red drum and bluefish, some scattered sea mullet, and the Spanish mackerel seem to be in no short supply. Many fishermen are out almost every night catching and releasing big bull reds, with the reports of exceptionally large catches being higher than ever.
The cobia season started on May 1st, and while we're seeing scattered catches now, we expect a major increase in the coming weeks.
Although the catches of massive sheepshead that we were seeing left, right, and center a few weeks back seem to have moved on, we are still seeing a good amount in the inshore catches.
There are also consistent reports of flounder being released as many anglers anxiously wait to find out the dates for this year's flounder season. Many in this group of fishermen make a single, annual trip to Hatteras Island just for the flounder fishing, and are hopeful that the season will eventually be extended once again, beyond the brief period in September.
On the charter side of things, there has been a big increase this year in the number of inshore boats fishing out of Hatteras. While some worry that there won't be enough business to go around, others are hopeful that the increased availability will give more visitors, (and locals too for that matter), the opportunity to get out on the water and catch a few fish.
For those that haven't fished before but are curious, the shorter days on an inshore boat are definitely a great place to start. On the other hand, those looking to go to the Gulf Stream and chase bigger fish would be smart to book their charters sooner rather than later as many of the offshore boats already have their summer months filling in.