Vessel grounds at southern end of Ocracoke Island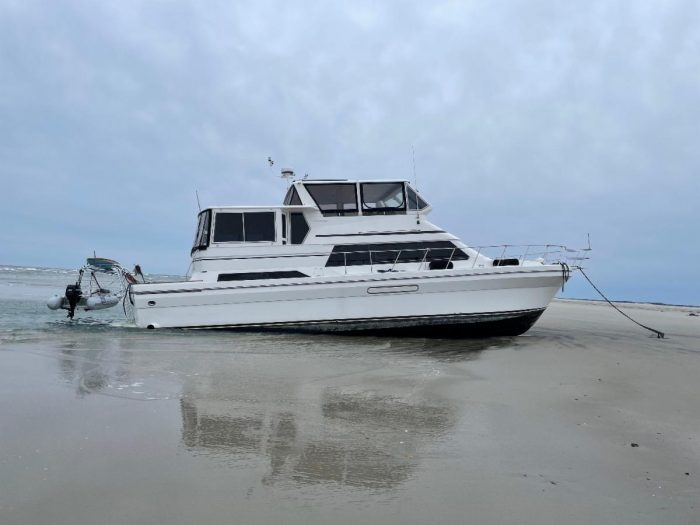 A 55-foot yacht named the Vivens Aqua grounded at Cape Hatteras National Seashore near the southern end of Ocracoke Island at approximately 1:00 a.m. on Tuesday morning, January 25, according to the yacht's owner.
The National Park Service is consulting with the U.S. Coast Guard, and is working with the owner to have the vessel removed from the beach.
This is the third vessel to be grounded along the Cape Hatteras National Seashore in the past several months, as on November 28, a commercial fishing vessel ran aground near ORV Ramp 48 in Frisco, and on December 14, a sailboat was grounded in Avon near the Avon Pier. Both the Frisco and Avon vessels were successfully launched from the shoreline and returned to the water within several days.