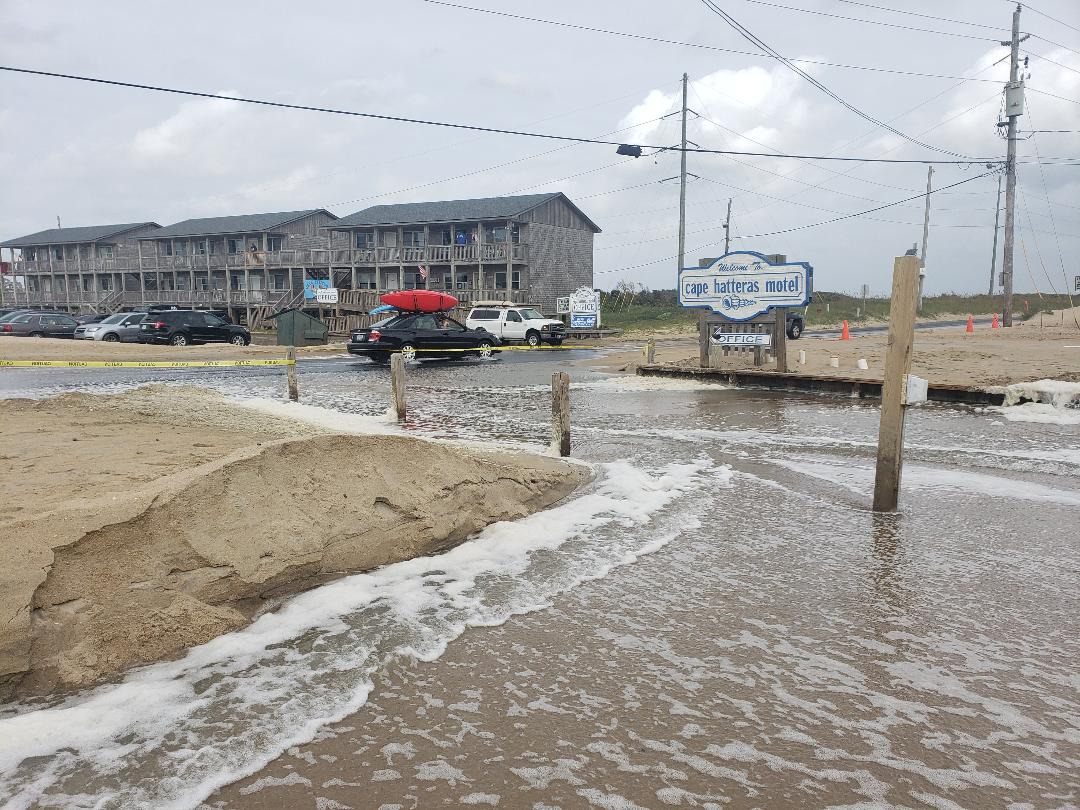 A coastal flood warning remains in effect for the northern Outer Banks and Hatteras Island. High astronomical tides and coastal flooding during periods of high tide are creating hazardous conditions along N.C. Highway 12 on Hatteras Island in the Pea Island section south of the Basnight Bridge, in Avon, and north Buxton.
The marine forecast from the National Weather Service shows the potential for 14-17 foot seas on Sunday that are expected to bring even more significant ocean overwash that will create dangerous driving conditions and make some areas of Highway 12 impassable.
Travelers to and from Hatteras Island are asked to avoid travel at high tide tonight and on Sunday into Monday.
Guests scheduled to depart on Sunday are advised to consider adjusting plans by departing today, as soon as possible. Those scheduled to arrive on Sunday should check with their accommodations provider and consider delaying arrival.
For the most up-to-date weather information, visit the National Weather Service at Newport/Morehead City at www.weather.gov/mhx. For updated information regarding road conditions on N.C. Highway 12, follow the North Carolina Department of Transportation on Facebook at www.facebook.com/NCDOTNC12, on Twitter @NCDOT_NC12 or visit drivenc.gov.