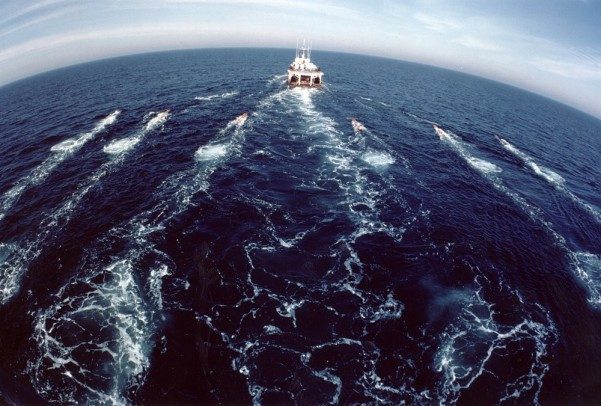 A federal judge in South Carolina has dismissed a case challenging permits that would allow seismic testing off the Atlantic Coast from Virginia to Florida.
Coastal Review Online reported the challenge brought by environmental advocates, including the North Carolina Coastal Federation, to federal permits authorizing five companies to harm or harass marine mammals while conducting seismic surveys in the Atlantic Ocean was ruled as moot because the permits expire in November and cannot be extended.
The companies said earlier this month in briefs for another lawsuit they won't be able to begin testing before the permits expire.
That led to Judge Richard Gergel with the U.S. District Court for the District of South Carolina, Charleston Division, to issue the moot ruling last week.
President Trump recently extended a moratorium on new offshore drilling to include North Carolina and Virginia.
Last month, the Department of Justice filed a document stating that Trump's action  had "no legal effect" on the status of the applications to conduct seismic surveys in the Atlantic outer continental shelf that were pending before the Bureau of Ocean Energy Management. IHAs for the proposed exploration were issued to five companies in November 2018.
One of those companies, WesternGeco, told the BOEM in September it was withdrawing its application to conduct testing.