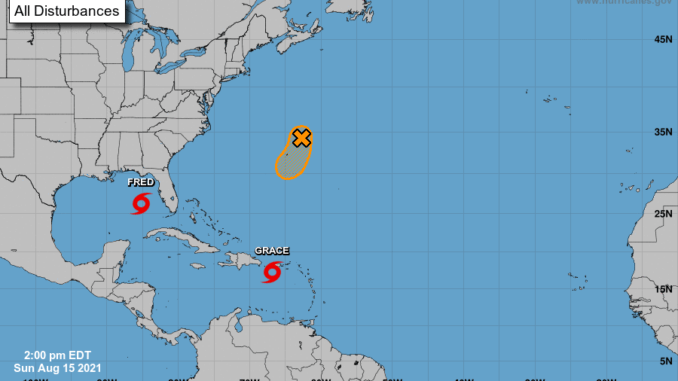 A pair of tropical storms and a system showing signs of getting tropical are in the Atlantic and Gulf of Mexico, but forecasts continue to show they will not be a direct threat to the Outer Banks in the coming week.
After nearly getting pulled apart over Cuba on Friday and Saturday, Fred regained tropical storm strength Sunday morning as it moved into the Gulf of Mexico.
Current forecasts have the center making landfall Monday night near Pensacola, Florida, while the remnants spread heavy rain into the southeastern United States.
Some of that moisture has started moving into eastern North Carolina, and the chances for showers and thunderstorms through the coming week have increased especially over inland areas.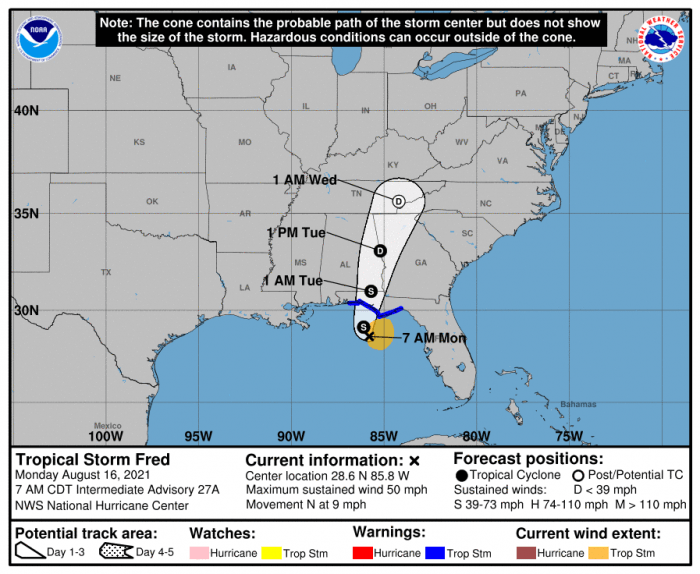 Tropical Storm Grace has been moving over just about the same stretch of the Caribbean as Fred went over the previous week, but is rather disorganized as it passed south of Puerto Rico on Sunday.
If Grace stays on its current path and survives the trek over the center of Hispanola and Cuba, it is expected to continue on a path into the middle of the Gulf of Mexico and towards Texas by next weekend.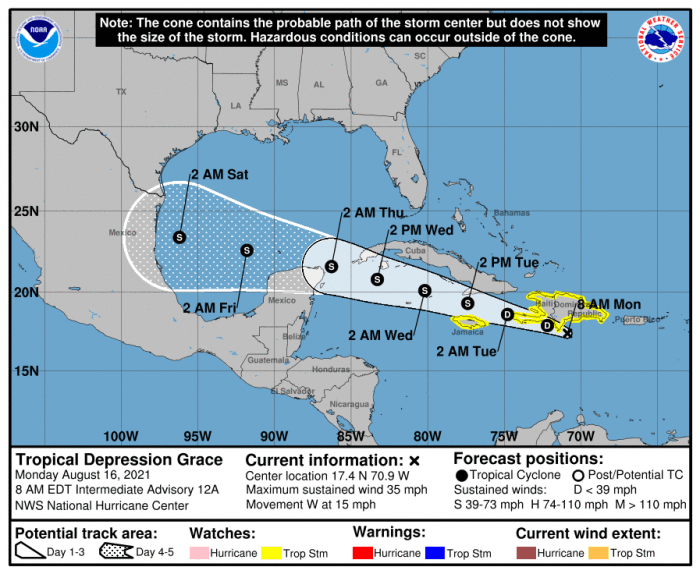 The National Hurricane Center is also watching a disturbance that could take on tropical characteristics as it meanders northeast of Bermuda. Current forecasts keep it well away from the United States.