5:00 p.m. Update: Soundside flooding has been reported on multiple stretches of N.C. Highway 12 as of Monday afternoon at 5:00 p.m., including Hatteras village, Frisco, north Avon, and the Tri-villages. The water is reportedly deep and almost impassible in several locations, including Frisco village and northern Avon. Residents and visitors are advised to avoid travel if possible, as saltwater can damage vehicles.
The Dare County Sheriff's Office posted the following social media update at approximately 4:30 p.m.:
"Deputies working on Hatteras Island advise the road conditions are as follows: Just north of Avon there is 2 inches of water on the roadway. 4-5 inches of water near Conner's in Buxton. 8-10 inches of water near the Frisco pier. 6-8 inches for most of Hatteras with the exception of the area near the Hatterasman, there is up to 12inches."
Soundside flooding was reported on multiple portions of N.C. Highway 12 as of Monday afternoon at 3:00 p.m., including Hatteras village and southern Frisco, northern Avon near Weakfish Drive, and the Tri-Villages, however, the highway was open throughout, per reports from the Dare County Sheriff's Office and NCDOT.
"The road is open and passable," stated the NCDOT update. "However, there are about 4 inches of water on the road in the Village of Waves, a little bit of high tide ocean overwash north of Buxton, and several areas of blown sand and standing rainwater."
"Deputies on Hatteras Island report that there is minor sound side flooding from the South end of Frisco and Hatteras Village," stated the Sheriff's Office update. "Flooding is minor up to 2 inches deep in places. The roads from Frisco North to Oregon Inlet remain clear at this time."
Hatteras village residents reported soudside flooding of 2-3 feet above ground level as of Monday afternoon, and all residents who live close to the Pamlico Sound are advised to move belongings and vehicles as needed.
The North Carolina Ferry System also announced on Monday morning that all ferry routes on Hatteras and Ocracoke Islands have been suspended due to inclement weather. Service will resume once conditions improve, and the public can follow updates on the ferries' operations at https://twitter.com/ncdot_ferry.
Minor ocean overwash from Cape Hatteras to Duck will continue to be a concern for Monday evening and Tuesday, and N.C. Highway 12 may be impacted, particularly around high tide, which is around 8:00 p.m. on Monday and 8:00 a.m. on Tuesday. Dangerous surf will also continue throughout the day and evening, with offshore wave heights of 10-20 feet.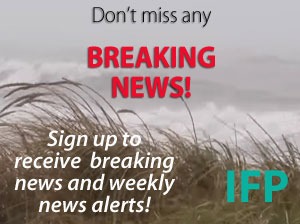 Strong gusty winds up to 50-60 mph are also forecast for Monday and Monday evening as the back side of the storm passes through the Outer Banks, as well as 1-1.5 inches of total rainfall throughout the storm.
For more information on the local forecast, visit www.weather.gov/mhx for weather information, or the National Weather Service office in Newport / Morehead City's Facebook page at https://www.facebook.com/NWSMoreheadCity/.