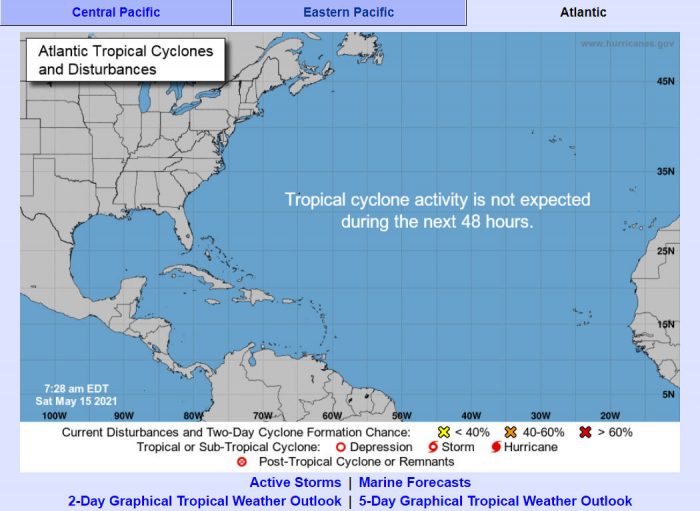 Saturday, May 15, marks the first day of routine issuance of the Atlantic basin Tropical Weather Outlook for 2021, per a recent update from the NOAA NWS National Hurricane Center.
The Tropical Weather Outlook product describes significant areas of disturbed weather and their potential for tropical cyclone formation during the next five days. The Outlook is issued from May 15 through November 30 every year and is continually updated at 2 a.m, 8 a.m., 2 p.m, and 8 p.m. EDT.
Tropical cyclone formation is not expected over the Atlantic basin or the eastern North Pacific Ocean during the next five days.
The 2021 Atlantic hurricane season officially begins on June 1, however, in 2020, there were two tropical cyclones that formed before the beginning of June. For more information, visit www.hurricanes.gov.