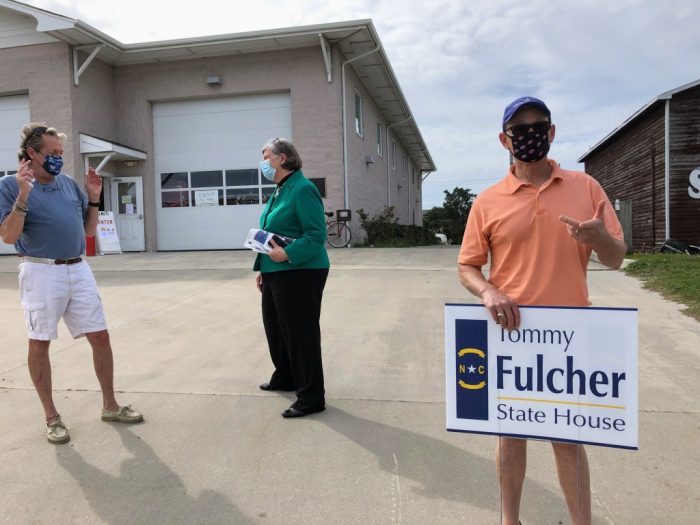 The two-day early voting period on Ocracoke before the General Election ended Friday with a total of 356 voters, Viola Williams, Hyde County elections director said today.
Voting took place last Thursday and Friday (Oct. 22 and 23) in the Ocracoke Volunteer Fire Department, the same place for the voting in the General Election on Tuesday, Nov. 3.
Unlike the rest of the state, Ocracoke has only two days of early/one stop voting.
The first day, 220 showed up to vote and another 136 voted on Friday, casting a total 356 ballots. Eight people made use of "one stop" to register and vote.
Breaking down affiliations: Democrats led with 177 votes followed by unaffiliated with 133; Republicans 40 and Libertarians seven.
Two of the candidates for the General Assembly, Tess Judge for Senate District 1 and Tommy Fulcher for House District 6, showed up to meet the voters and answer questions. Both are Democrats.
On the mainland, all Hyde County registered voters can cast their early votes up to 3 p.m. Saturday, Oct.31, at the Board of Elections office at 1223 Main St., Swan Quarter.
The early voting schedule at the Elections Office is from 8 a.m. to 5 p.m. Oct. 27, 28, 29, 30, and from 8 a.m. to 3 p.m. Saturday, Oct. 31.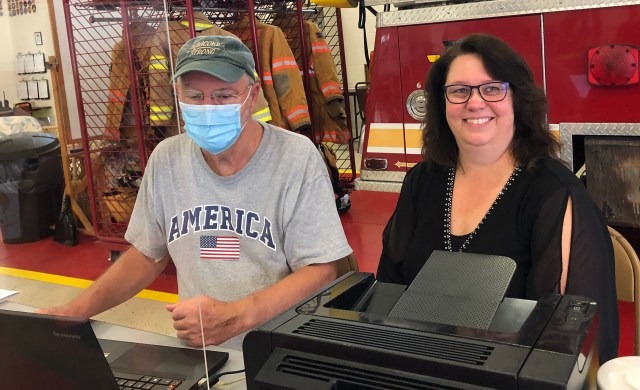 The first day of early voting on the mainland (which began Oct. 15) drew 82, and as of Friday, a total of 358 votes cast.
That makes more than 720 the combined number of early votes cast thus far. The total of votes cast in Hyde County is only slightly more than 20% which is among the lowest of North Carolina's 100 counties.
As of this morning, there are a total of 3,160 registered Hyde County voters, including 827 on Ocracoke.
Record early voting turnouts are occurring throughout the country.
As of this morning, of the 7.32 million North Carolina registered voters, 2.623,503 have already early voted, and an additional 805,956 absentee votes have been cast making it a total of 3,411,850 which brings it to 46.57% of the total already voted.
Requests for absentee ballots ends at 5 p.m. today (Oct. 27) and voters are encouraged to vote early and mail their absentee ballots as soon as possible.
With the "same-day, one-stop" voting option, Hyde County voters may travel to the Elections Office in Swan Quarter.
Questions regarding voting can be answered by calling the Hyde County Board of Elections office at 252-926-4194 and checking the North Carolina Board of Elections website at www.ncsbe.gov.