Island Real Estate: Hatteras Island home sales and trends as of September 2022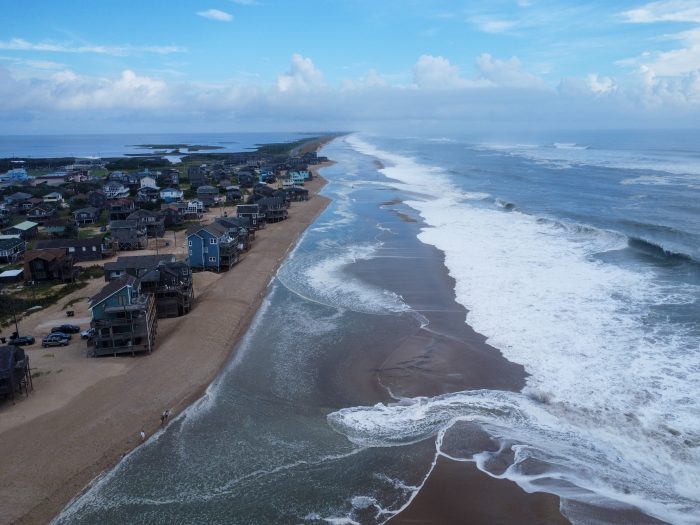 We have seen lots of changes in the market since the Federal Reserve started rapidly raising their funds rate earlier this year. The average 30-year mortgage has seen an increase from 3.41% in early January to 6.3% as of this writing. This has had a huge impact on sales volume, as buyers are more inclined to wait out the storm and hope for lower rates in the future before buying.
How much of an impact do these rising rates have? If we take the YTD $620,000 median sales price for Hatteras Island properties and assume a 20% down standard loan, this is quite a difference on the principal+interest portion of a mortgage payment:
If you bought at January 3rd rates, the principal+interest would be $2,202.42 per month.
If you bought at today's rates, the principal+interest would be $3,070.11 per month.
That's a difference of $867.69 per month! That's how much buying power has evaporated over the course of 2022 so far. The mortgage rate increases have put the brakes on sales volume, but home prices aren't falling. Let's check the August 2022 Outer Banks Association of Realtors Statistical Report to see where things stand.
Inventory
We are still well below pre-Covid inventory levels, and we actually have less inventory than we did last year during a very hot real estate market. This is one of the factors keeping the upward pressure on prices – the lack of available homes for sale.
Sales Volume
Total sales volume is down versus 2021 so far, but still ahead of what was happening YTD in 2020. It's still a very active market.
Hatteras Island Stats
Things are still moving quickly, with the average days on market for a property less than half of what it was last year. Median home prices have gone up substantially versus 2021, and you can see a similar trend in sales volume on Hatteras Island vs. the full OBAR area – less sales volume than last year, but still ahead of 2020, which was a very busy year.
If you would like to see the entire report you can view it every month on the OBAR website:
https://www.outerbanksrealtors.com/market-data/
Thanks for reading and enjoy the fall fishing!

About the Author: Stephen Smith is an Outer Banks realtor with Coldwell Banker Seaside Realty.  He was recognized in 2021 as one of the top 10% of Coldwell Banker agents worldwide. He has lived on the Outer Banks for nearly 20 years, and met his lovely wife on Hatteras Island. They currently reside in Nags Head with their daughter, but Hatteras Island is still home in many ways.  For questions on the Hatteras or greater OBX real estate market, you can contact Stephen directly at stephen@cbseaside.com or 252-216-9230.  His website is https://www.stephensmithobx.com or you can receive his weekly newsletter by signing up at https://mailchi.mp/43cd4a4bf1a6/obxnewsletter.