Dare's occupancy and meals dollars hit record highs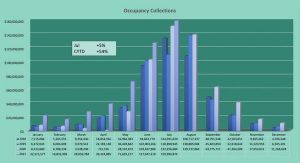 The tourism dollars continue to flow into Dare County in record numbers in 2021. The July occupancy and meal revenue numbers represented "historic highs," according to Lee Nettles, Executive Director of the Outer Banks Visitors Bureau, who recapped the Dare County Tourism Board's September meeting.
When it comes to occupancy collections, the July 2021 figure of $159.99 million exceeded what had been the July 2020 record-breaking number of $152.25 million by 5%.  For the year to date overall, the 2021 numbers are up 54% from 2020, but that margin is skewed by the closure of Dare County to visitors for several months last year.
And despite the problems that restaurants have had in finding and retaining sufficient staff this summer, the July 2021 meals collections were up significantly over the same month last year – a 49% jump to $55.98 million from $37.53 million in 2020. Again, acknowledging that the margin is bolstered because of Dare County closures in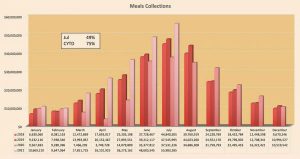 2020, the year-to-date 2021 meals numbers are up a whopping 75% from 2020.
View the Dare County Tourism Board Recap here.