Hatteras Island Real Estate: Frequently Asked Questions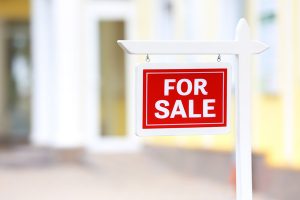 Each year, I like to publish an updated version of an article that addresses some of the most frequently asked questions that I hear from prospective buyers and sellers. Many of the issues remain unchanged, but occasionally a new question will make its way into the list.
According to Park Service reports, about 2.5 million people visited the Cape Hatteras National Seashore last year. Quite a few choose to spend some of their well-deserved vacation time talking with our local Realtors about property in Hatteras Island's seven villages. While each person's specific needs and interests are different, a number of surprisingly similar questions arise during these conversations. Some of the most commonly asked questions and their answers are presented below.
Q. We are just starting to consider buying property. Do you have any recommendations for a game plan?
A. Hatteras Island is a very special place, and each of its villages has its own unique charm. My advice is to visit each of the villages, drive around, and let your feelings be your guide. Usually, one or two areas will appeal to you more than the others. Once you find the location that feels right for you, then start to clarify price ranges that meet your criteria and zero-in on the "perfect" property.
Q. What does real estate cost on Hatteras Island?
A. There are properties to meet just about every need and every budget. Be aware that prices may vary slightly among the villages.
Single family oceanfront homes are priced from $280,000 to nearly $2 million.
Current asking prices for oceanfront lots which are very scarce (only eight are currently for sale) begin around $350,000 and peak at $900,000.
Oceanside and soundside lots start at $26,000, and cottages range from $99,500 to $1.3 million.
Soundfront homes cost $290,000 to $985,000.
Soundfront lots are available for $89,900 to almost $1 million.
Canalfront homes reflect asking prices from $145,000 to $790,000.
Depending upon location, size, and age, condominiums range in price from $109,900 to $399,000.
When annual rental income is taken into account, the cost of owning a cottage on Hatteras Island can be surprisingly affordable.
Q. How has the Hatteras Island real estate market performed in the past?
A. Like other places around the country, the residential real estate market on Hatteras Island participated in the boom years between 2001 and 2004 recording double digit price increases. Then, in mid-2005, a prolonged buyer's market took hold. The selling prices of homes are now in the fifth year of a recovery presenting attractive buying opportunities. The market for undeveloped lots on the island peaked a year after home prices. This market segment is very active at the present time. Buyers are recognizing the values that exist in today's market and are starting to purchase before prices once again move substantially upward.
Q. Is it better to buy an existing cottage or to purchase a lot and build?
A. There is no one answer to this question that is right for everyone. Some feel more comfortable with the construction process than others. My general advice is that if you find an existing home that you really like, go ahead and purchase it. If none of the homes you see is truly what you want, then buy a lot and build a home that reflects your personal tastes.
Q. If I should decide to build a new home, what can I expect it to cost?
A. Construction prices for new homes are currently about $150/sq. ft. A complex design and upgraded features can raise the cost of construction even higher. The cost of the lot, furniture, and any amenities would be added to reach the total price. We have well-qualified builders, and the North Carolina building code for coastal properties is considered to be quite strict.
Q. How difficult is it to obtain financing for real estate purchases on Hatteras Island?
A. For qualified buyers, financing is available through a variety of lenders. In late September, 30-year fixed-rate mortgages carried interest rates of 3.75% with the payment of one point or less. For perspective, last year this time, 30-year fixed rate loans had an interest rate of 5.0%.
Q. What role are foreclosures and short sales playing in the Hatteras Island real estate market?
A. The distressed property trend has run its course. During the past year, foreclosures represented about 4 percent of all sales, and short sales (situations where the mortgage balance is more than the value of the property) accounted for 2 percent of sales. In total, a little over 6 percent of all sales were distressed properties.
Purchasing foreclosed properties and short sales can be more challenging that a traditional purchase, so be sure to seek the assistance of a real estate agent who is familiar with these types of transactions to guide you through the process.
Q. How does it work if we want to rent our cottage when we are not using it ourselves?
A. There are professional real estate firms on Hatteras Island which for a fee will provide a comprehensive property management program. Services include advertising your cottage, scheduling rentals, cleaning, maintenance, and all necessary accounting. Once you make the decision to rent, they will take care of just about everything else.
Oceanfront houses generally rent for 25 to 28 weeks per year with some select homes exceeding the 28 week performance. Soundfront properties will rent a few weeks less. Oceanside and soundside cottages usually experience somewhat fewer rental weeks depending on their distance from the water and the amenities that are offered. Prime waterfront properties have the highest occupancy rates and generate the greatest rental incomes.
Q. What happens to the furnishings when a home is sold?
A. In the majority of sales, the buyer and seller negotiate a price for the furnishings, and the furnishings stay with the property. Lenders can only lend on the land and the structure. The furnishings are considered to be personal property and are sold by a separate Bill of Sale in conjunction with the transaction. The seller may choose to identify certain items that are excluded from the Bill of Sale such as the contents of owner storage closets and items of personal or sentimental significance.
Q. How difficult is it to get flood insurance on Hatteras Island?
A. There should be little, if any, problem getting flood insurance coverage for most properties on Hatteras Island. In fact, there are some locations in which flood insurance may not be required. Flood insurance is available through both the National Flood Insurance Program (NFIP) and private insurance companies.
You should also be aware that there are some areas on the island where flood insurance offered through the National Flood Insurance Program is not available. This is an important fact to know when purchasing a home since the cost of private flood insurance can be substantially higher than the cost of an NFIP policy.
Significant changes are taking place in the National Flood Insurance Program as well as in local flood zone maps. Buyers and sellers are advised to consult with a professional insurance agent to understand the impact of these changes on a specific property.
Q. What is the current situation concerning the availability of water and sewage services on Hatteras Island?
A. The Dare County Water System provides central water service to all villages on the island, although private wells are still in use in some locations.
Private septic systems are the standard method for waste disposal on Hatteras Island, although at least one community has a central waste water treatment facility.
Q. What are the current plans for stabilizing N.C. Highway 12 access to the island?
A. There are three main projects to improve N.C. Highway 12 between Oregon Inlet and the northernmost village of Rodanthe.
A new bridge over Oregon Inlet parallel to the existing Bonner Bridge was opened to traffic in February 2019.
A new concrete bridge to replace the metal bridge over the Pea Island Inlet has been completed, and the metal bridge has been removed.
The third effort consists of a road north of Rodanthe that will extend from Highway 12 to the Pamlico Sound connecting to a bridge over the Sound. This bridge will by-pass the frequently ocean overwashed S-Curves and re-enter highway 12 just past the Island Convenience store. If all goes according to plan, the "jug handle" bridge will be completed in late 2020 or early 2021.
Many believe that these projects will serve as a stimulus for the next cycle of growth in the Hatteras Island real estate market.
Q. How many year round residents are there on Hatteras Island?
A. The 2010 census results indicated that the population of Hatteras Island was 4,322 compared to 4,001 in 2000. In 1990 the census reported 3,814 island residents. The populations by village were reported as: Rodanthe, Waves, and Salvo ­ 624; Avon ­ 777; Buxton ­ 1,526; Frisco ­ 891; Hatteras ­ 504.
Q. It is my impression that Hatteras Island experiences severe weather. What can you tell me about weather conditions?
A. While it is true that Hatteras Island from time to time does experience severe weather, if you think about it, so does just about every place else in the country! The perception that we get more than our fair share may, in part, be the result of the prominence of Cape Hatteras as a geographic landmark and the fact that it is frequently used as a reference point by weather forecasters. Statistically, the experts say that on average the Outer Banks will experience weather that has the potential to cause damage about three times a year. A study by the National Oceanic and Atmospheric Administration estimated that, based on historical records, a major storm strikes the island about every eleven years.
The weather on the island is normally quite pleasant. We get generous amounts of rainfall. The wind averages about 11 mph, and the average temperature is a comfortable 69°. Believe it or not, according to National Weather Service records, the official temperature on Hatteras Island has never reached 100°! The highest temperature ever recorded was 97°. Constantly changing weather patterns are a part of life on Hatteras Island.
From my perspective, the number of warm, sunny days and star-filled nights far outweigh the concerns created by the strong storms that have been a fascinating part of the island's history.
Q. Is now a good time to buy?
A. This is an excellent time to be a buyer on Hatteras Island. Both interest rates and prices are still low by historical standards – a combination that does not often exist. With over 300 homes for sale, a good selection of properties is available for buyers' consideration.
Opportunities in the market for unimproved lots are even more compelling.
There are encouraging signs that our local real estate market is in the mid-stage of recovery after a prolonged buyer's market, and new construction is visible across the island.
Now that you have the answers to the most frequently asked questions about island real estate, take the next step and start investigating how current opportunities may fit into your personal plans to purchase a home or undeveloped lot. When all is said and done, there is no place like Hatteras Island!
————————————————————————————————————–
Questions and comments may be sent to Tom Hranicka at P.O. Box 280, Avon, NC 27915 or by e-mail to hranicka@hatterasisland.com.
Copyright © 2019 Tom & Louise Hranicka. All rights reserved.