Outer Banks Association of REALTORS® Hires Donna Creef as Government Affairs Director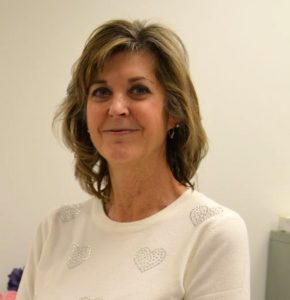 After an extensive months-long search process, the Outer Banks Association of REALTORS® (OBAR) is excited to announce that former Dare County Planning Director Donna Creef has been hired as their new Government Affairs Director.
Donna had a notable career with the Dare County Planning Department, having worked there from 1988 until early this year. She served as the Planning Director for the last twelve years, retiring earlier this year.
OBAR President Doug Brindley stated, "OBAR has the task of protecting the rights of property owners and serving our members. Our work on government affairs and advocacy gives Association members the timely information on these matters. We are blessed to have the talent and available personnel here in Dare and Currituck Counties; our search for a Government Affairs Director led us to the best qualified person in Donna Creef. We welcome Donna and are excited about our future working together."
Donna is well known for her work on zoning issues and flood plain management. She was the principal designer of the "Low Risk is Not No Risk" campaign, and drafted Dare's current land use plans. In working with OBAR, the Outer Banks Home Builders Association, and local municipalities, she led the effort to establish local building elevation standards.
In accepting the position, Donna shared, "One of the biggest issues is essential and workforce housing and the secondary consequences of the housing crisis on the community, specifically the workforce shortage and quality of life impacts." Through her role as GAD, she is looking forward to advocating on issues such as housing, economic sustainability, property insurance, and private property rights.
Donna continued, "It is important that OBAR is known as pro-community and not perceived as only pro-development. REALTORS® are community members also with vested interests in quality-of-life issues and the vitality of the Outer Banks."
Chairman of the Government Affairs Committee, Rosemarie Doshier said, "I am excited to welcome Donna Creef as our Government Affairs Director. Donna's wealth of knowledge greatly reduces the learning curve as a new GAD. Legislative issues affecting home ownership is our number one priority as REALTORS®. We are looking forward to working together with our local and state officials to achieve our goals for our property owners throughout our communities.
Donna Creef is a 34-year resident of the Outer Banks and is the owner of Creef Consulting LLC. She is a graduate of East Carolina University with a Bachelor of Science degree in Business Administration. She follows former OBAR GAD Porter Graham who left in April to work in government affairs for the Associated Builders and Contractors in Washington, DC.